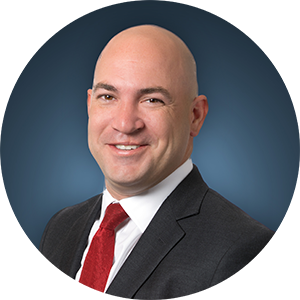 Bonuchi Law is built on the broad appellate and litigation experience of Tony Bonuchi. Before founding the firm, Tony was a partner in the appellate and litigation practice groups at one of the nation's largest law firms. He has briefed or argued appeals in state and federal courts across the nation and as trial counsel he has managed every aspect of litigation. His clients range from startups, entrepreneurs, and individuals to some of the country's most successful companies. Tony's cases cover a wide range of issues, including antitrust, intellectual property, administrative and constitutional law, consumer protection, mass torts, class action, personal injury, employment, corporate governance, and officer, director, fiduciary, and professional liability.
DISTINCTIONS
Named a Super Lawyer for Appellate Litigation by Super Lawyers, 2020, 2021
Named a Rising Star in Appellate and Business Litigation by Super Lawyers 2014-2019
Named an Up and Coming Lawyer by Missouri Lawyer's Weekly, 2013
Honored in Kansas City Business Journal's Best of the Bar, 2013, 2014
NOTABLE MATTERS
In 2020, we served as lead (embedded) appellate counsel in a high-profile federal lawsuit in which our client asserted breach of contract and fiduciary duty claims (among others) against his former business partners. After a two-week trial, the jury awarded our client in excess of $12 million in actual and punitive damages. As embedded appellate counsel, we drafted the response to defendants' summary judgment motion as well as dozens of other pre-and post-trial motions and responses. Bonuchi Law also drafted the jury instructions and presented oral argument on various issues at trial.
In 2020, the Missouri Court of Appeals reversed a judgment that invalidated an option contract worth hundreds of thousands of dollars to our client and instead ordered specific performance in our client's favor.
In 2020, the U.S. Court of Appeals for the Tenth Circuit reversed summary judgment in favor of a Kansas community college, holding that the our client, its head softball coach, had shown enough evidence to support his claim for retaliatory discharge.
In 2020, the Missouri Court of Appeals reversed a judgment ordering our client to make a lump sum payment of over $300,000 in a divorce case, holding that the court had miscalculated the award. The reversal relieved the client of nearly half of that lump sum.
In 2019, the U.S. Court of Appeals for the Eighth Circuit reversed summary judgment in favor of a large employer, holding that our client had produced sufficient evidence to prevail at trial on her ADA claim.
In 2015, the Supreme Court of the United States (affirming the Ninth Circuit) adopted our clients' argument that the federal Natural Gas Act does not preempt state anti-trust claims arising out of a nation-wide conspiracy to manipulate the market. The decision (won by a team of counsel of which Bonuchi was a part) allowed several class actions to go forward, in which natural gas purchasers in Missouri, Kansas, Wisconsin, and Colorado seek in excess of $100 million in damages against the nation's largest natural gas companies.
In 2014, the Supreme Court of Missouri granted transfer we sought for our law-firm client after the Court of Appeals reversed summary judgment in its favor. The high court affirmed and reinstated the summary judgment, saving the client from defending claims asserting $17 million in damages.
After fully briefing a client's appeal from a $7.6 million jury verdict in a high-profile business contract dispute, the respondent agreed to a settlement saving the client a substantial amount from the judgment.
In 2013, the Missouri Court of Appeals reversed judgment in favor of defendants in a lawsuit arising out of a failed partnership and took the rare step of affirmatively ordering a six-figure judgment in favor of our client on appeal.
In 2012, the Missouri Court of Appeals reversed $5 million of a $6 million judgment against our client (a public agency) agreeing that most of the claims were barred by sovereign immunity.
In 2011, the U.S. Court of Appeals for the Tenth Circuit reversed a federal administrative agency decision against our client and in favor of insurer as arbitrary and capricious because the agency had refused to determine whether information forming the basis of its decision was credible.
BAR ADMISSIONS
Missouri
United States District Court, Western District of Missouri
United States District Court, District of Kansas
United States District Court, District of Colorado
United States Court of Appeals for the Seventh, Eighth, Ninth, Tenth, and Federal Circuits
United States Court of Claims
MEMBERSHIPS
The Missouri Bar
Kansas City Metropolitan Bar Association

Co-Chair Appellate Committee, 2019-2020
Vice Chair Appellate Committee, 2017-2018
Rules Sub-Committee, 2009
Bar Leadership Academy Alumni, 2009
Bar Leadership Task Force, 2010

Commissioner, Kansas City, Missouri Board of Zoning and Adjustment, Present